On June 11-13, "The 22nd Shandong International Water Expo" was grandly held at the Shandong International Convention and Exhibition Center, which were co-sponsored by SSES, Shandong Urban Water Supply Association, Water Treatment Equipment Professional Committee of Shandong Household Electrical Appliances Association, China Council for the Promotion of International Trade Jinan Sub-council, and Shandong Jinnuo International Exhibition Co., Ltd.
On the morning of the 11th, the opening ceremony of the exhibition was held in the VIP room of Qilu Hall of Shandong International Convention and Exhibition Center. The meeting was attended by representatives from Housing and Urban-Rural Development Department of Shandong Province, Department of Commerce of Shandong Province, Jinan Municipal Bureau of Commerce, and Huaiyin district Bureau of Commerce. Gu Shuzheng, deputy general manager of China Gas Group, chaired the meeting, and Zhang Yi, deputy general manager of Shandong Jinnuo International Exhibition Co., Ltd., made a report on the work of the 2020 exhibition.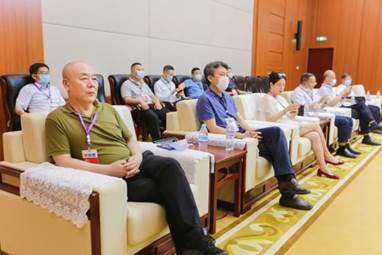 Photos of Opening Ceremony
The exhibition uphold the concept of specialization and refinement, closely integrating the current market demand for traditional drivers being replaced by new ones, industrial structure transformation and upgrading, and environmental protection industry development. It had fully tap the demand of the entire industry chain and carefully set up five major exhibition areas, with an exhibition area exceeding 30,000 square meters, 473 exhibitors. The scope of the exhibition covered membrane and water treatment, terminal water purification, sewage treatment, sludge disposal, environmental monitoring, building water supply and drainage system, instruments, pumps, valves, pipelines, chemicals, and sterilization.
The exhibition attracted more than 46,000 professional visitors such as buyers, distributors, manufacturers, and scientific researchers from 16 cities in Shandong, and other places such as Hebei, Henan, Beijing, Tianjin, Jiangsu, Anhui, Zhejiang. 1.2 million people watched the platform. The on-site intentional transaction amount reached 560 million yuan.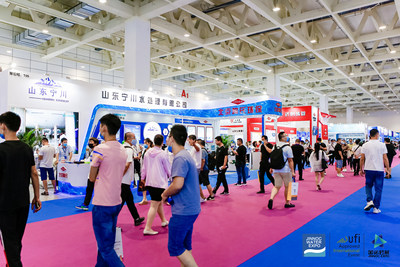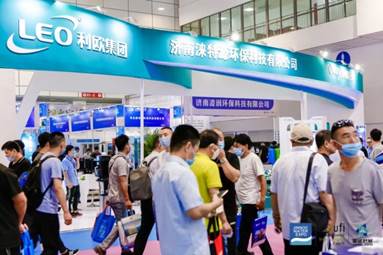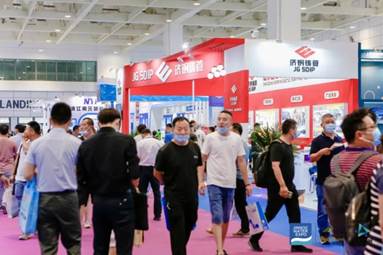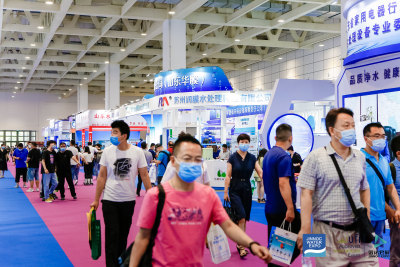 Photos of Exhibition Hall
During the exhibition, 6 forums were held at the same time, including Taishan Science and Technology Forum with the theme of Environmental Protection and Safety of Chemical Industry Park, Post-epidemic Era Water Purification Marketing Forum, the Fifth National Water Purification Whole Industry Chain Forum, Grundfos High-pressure Pump Features and Application Forum in Environmental Water Treatment, China Smart Home Industry Summit 2020, and the First China Water Station Elite Conference 2020 . The forums carried out in-depth exchanges, discussions, and displays around the themes of the meetings in warm atmosphere.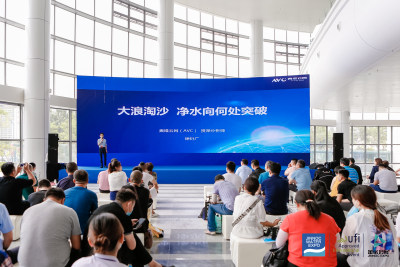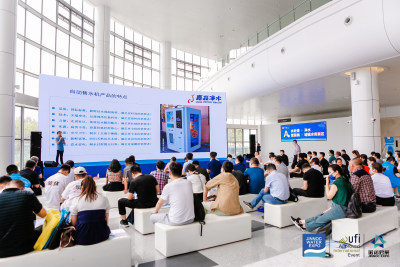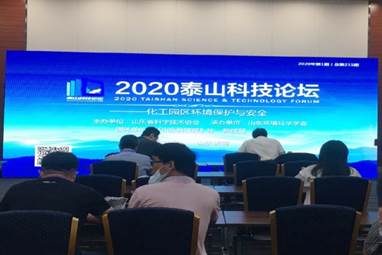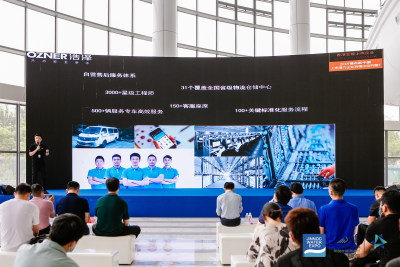 Photos of Forum
Exhibitors communicated with industry end-users face-to-face and made close contact with each other in this exhibition,which had built a collaborative innovation exchange platform for "government, industry, university, institute, finance, service, and use", and accurately connected with the supply and demand cooperation of governments, enterprises, scientific research and financial institutions. Exhibition deeply serviced the technical and industrial needs of pollution control and ecological protection in Shandong Province, and effectively promoted environmental science and technology innovation and achievements transformation.